Inteligent*Vitamin*C's AUTOSHIP Program.
COMMERCIAL FOR PROFIT WEB SITE


Inteligent*Vitamin*C INC DBA VitaminCFoundation.COM
Looking for the NonProfit Informational Website: VitaminCFoundation.ORG
---
Autoship Program Details
Autoship and Retail Products are the same - only difference is lower price for automatic repeat orders
ATTENTION: Our Products can be purchased in two ways:

RETAIL

(one-time purchase) or

AUTOSHIP

(regular repeat automatic orders at wholesale) .
Note: The autoship and retail products are the same.

You may mix and match retail and autoship products in the same order.

---
Two (2) Autoship orders qualify for lower autoship pricing.
We only require two autoship orders to qualify for the lower price.
If you cancel your autoship after the first autoship order, we treat the first order as a one-time retail purchase (i.e., you would owe us the difference between the autoship and retail price.)
---
The Autoship interval defaults to monthly but the interval can be set or changed at any number of days, weeks or months up to 6 months between shipments.
Although the default interval for autoship is monthly, there is a "leave us a note" box at the end of the order process where you may ask for a different interval between shipments.
YOU MAY SET YOUR OWN INTERVAL in days, weeks or months up to 6 months, and still qualify for the reduced automatic shipping price.
Shipping intervals and ship dates are easy to change and you can always contact us to make changes to your autoship.
The longest interval to qualify for the lower price is one shipment every 6 months.
---
Autoships are EASY to cancel.
You can now immediately STOP an autoship from My Account after reauthenticating.
Cancel your automatic vitamin C reorders online, by phone or by email.
DIRECTLY

(logged in via My Account after reauthenticating.)

ONLINE

by selecting the Cancel Autoship psuedo-product listed in our online store and ordering it like a regular purchase.

CALLING

(800-894-9025 or 630-983-6707)

EMAILING
And after the minimum commitment of 2 purchases, you may stop the autoship at any time without penalty.
---
If you are on autoship, you may order extra jars at the autoship price
Our current policy is that autoship customers may purchase additional quantities of the same products at the same autoship price. This policy is subject to change without notice.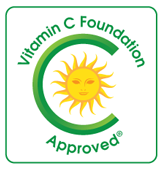 Our Vitamin C is Vitamin C Foundation Approved®.
---
Shipping and Return Policies
Click on a information Box below for more detailed information.
Our Unconditional Guarantee ...
USA Customers:
We offer a complete, unconditional money-back 30-day guarantee for one-time retail shipments to the United States . Simply return the product for a full refund.
We will replace defective product at no charge up to 90 days after your order
We will only fully refund the latest automatic shipment. Multiple returns credit will be negotiated with the customers. (Lot numbers must reflect that latest autoshipments for a full refund.)
Shipping and Returns Outside the USA
Shipping and Returns Outside the USA ...
Overseas customers purchase AT THEIR OWN RISK.
Note to first-time Overseas customers: Large orders will not be accepted. First-time customers are generally limited to no more than 3 jars.
The overseas shipping charge may calculated before you order by putting items in your shopping cart, and clicking on the "Estimate Shipping" link.
We do not usually accept returns on overseas orders. Any problems are handled on a case by case basis. .
Call us to discuss special circumstances. Please make sure that your return shipment includes your name and phone number.
Cardio-C/Cardio-C PAKS Referral Program
Tell a friend and while they are on a Cardio-C autoship, your Cardio-C autoship is discounted.
Order Retail via PAYPAL at TheVitaminCStore.COM
---
Notice About our Privacy Policy
Naperville Nov 2013:
We do not share or sell customer information. Period.
Did you recently receive a spam/marketing email? We want you to know that it was not from or authorized by the Vitamin C Foundation.
NOTE: The correct phone numbers to reach us are 800-894-9025 (USA Toll Free) and 630-983-6707 (Worldwide)
If in doubt about what products to purchase, look for our trademarked Vitamin C Foundation Approved® Seal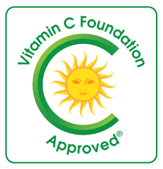 on the label.
Inteligent*Vitamin*C, Inc.
DBA
VitaminCFoundation.COM
We are the profit company that markets VITAMIN C FOUNDATION approved products.
A portion of the proceeds from the sale of Vitamin C Foundation approved® fine vitamin C powders is used to fund the NonProfit 501(c)(3) Vitamin C Foundation VitaminCFoundation.ORG research and activities.

---
Vitamin C Foundation Approved® is a registered trademark of the Vitamin C Foundation.
Quali-C® is a registered trademark of DSM Nutritional Products.
True-Liposomal™ is a trademark of The Vitamin C Foundation.
Cardio-C™; is a trademark of Inteligent*Vitamin*C Inc.
<!- - .plaini - ->
Consider making a contribution to the
nonprofit Vitamin C Foundation
at the same time you place your order. As the Foundation is a recognized 501(c)(3), your donations are tax-deductible within the guidelines of U.S. law. Proceeds are used to fund this web site and the Foundation's
initiatives
.
Physician Information
Information
Buy Products
NonProfit
---
Vitamin C Foundation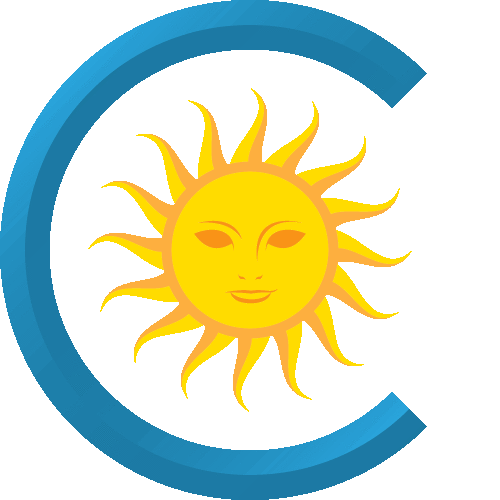 COMMERCIAL
Inteligent*Vitamin*C
DBA
VitaminCFoundation.COM
---
Purchase the World's Finest Vitamin C On-line


and support the
Nonprofit Foundation
---
Vitamin C Store Hours
24W500 Maple Ave Ste 107
Naperville IL 60540

Monday—Friday: 10:00AM–5:00PM
Saturday & Sunday: 10:00AM–1:00PM

---
Worldwide Phone

630-983-6707

Phone Business Hours
Contact Us By Phone (We will return calls)
(800)894-9025 (USA)
New Telephone Hours 9:00 a.m. to 5:00 p.m. PST M-F
Sat: Phone Lines CLOSED PST
New Phone #(Worldwide) 630-983-6707
---
Purchase the World's Finest Vitamin C On-line


and support the
Nonprofit Foundation
---
Contact
Contact Us By Phone or Email
(Queries will be returned promptly)
---
---